Learn to Skydive
Skydiving is an amazing and exhilarating experience.
We are absolutely thrilled that you have chosen to Learn to Skydive with us!
AFF Skydives
AFF is the most efficient method to becoming a solo skydiver. On this skydive, two USPA-Certified AFF Instructors will exit the aircraft with you; maintaining contact throughout the full duration of freefall until you successfully deploy your parachute. You are expected to initiate the deployment sequence by extracting your pilot chute while also maintaining a stable freefall position.
IAD Skydives
Unlike AFF, the instructor extracts your pilot chute (a small auxiliary parachute used to deploy the main parachute) as you exit the aircraft; initiating the deployment process. The first jump is at a lower altitude with much less freefall time in between your exit and deployment, so that you can focus on good body position and the fundamentals of canopy flight.
Ready to Become a Licensed Skydiver?
AFF SKYDIVE
Advanced Freefall Training

Become a Licensed Skydiver

Solo Skydive

Pull your own Parachute

6-8 Hour Ground School

12,000 FT Skydive
IAD SKYDIVE
Instructor Assisted Deployment Skydives

Solo Skydive

Instructor Pulls for You

4,000 FT Skydive

Land your own Parachute

6-8 Hour Ground School
AFF Level 1 (Ground School + First Jump) = $375

AFF Levels 2-3 = $305

AFF Levels 4-7 = $185
IAD Jump #1 (Ground School + First Jump) = $200

IAD Jump #2-8 (max 8,000ft) – 20s Delay Max = $90

IAD Jump #9 – Cleared for Self-Supervision = $100
– Full Altitude = $30 –
– Hop & Pop = $25 –
– Full Gear Rental –  (Includes Rig, Helmet, Altimeter) = $20/jump
– Square Reserve Repack = $75 –
–  Additional Rigging Services =
 

Call for pricing

 

–
Veteran and Student Discounts Available!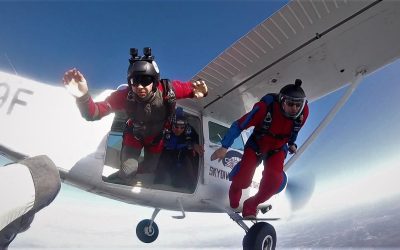 By: Matt Myers | Skydive Airtight You're ready to embark on the path to becoming a skydiver but you're not sure where to start. First off, CONGRATULATIONS!!!Welcome to one of the most elite and close-knit sporting communities in the world. Hopefully we can help to...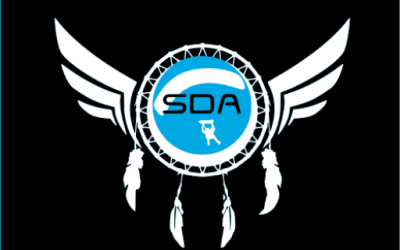 From 03/02/2022 - 03/20/2022 we will be discounting all of our Skydive packages! We will re-open our facility on March 2nd! -Skydive Airtight©