By: Matt Myers | Skydive Airtight
You've just booked your first Tandem Skydive! You're excited and maybe even a bit nervous. It's ok! Our staff are here and dedicated to make your first Skydiving experience unforgettable!
—————-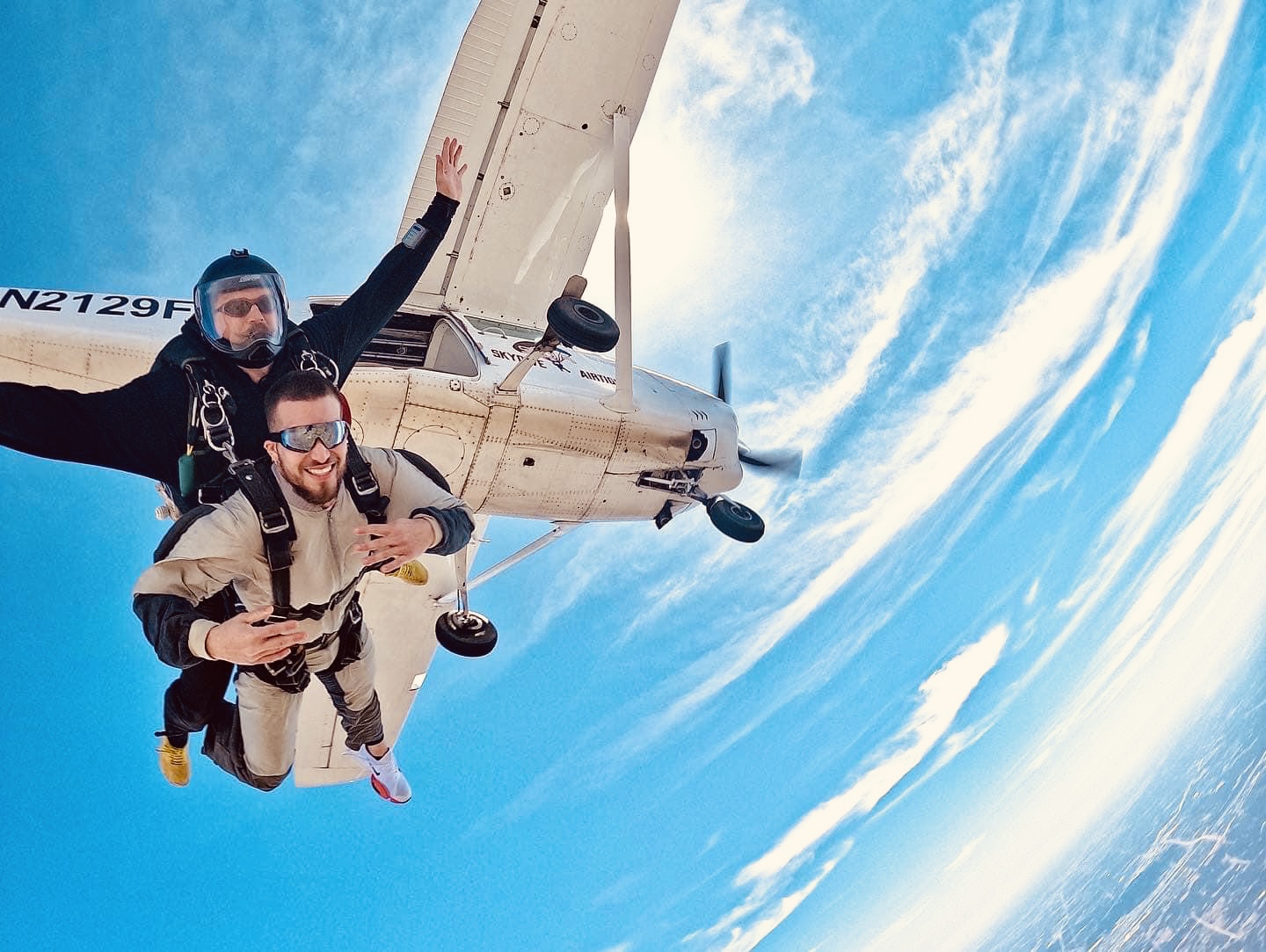 Before your Skydive 
Before loading up and heading out, it's best to check weather forecast. The FAA prohibits skydiving in certain weather conditions including dense clouds and exceptionally high winds.
In short -If the sky looks questionable, it's best to call ahead and check.
What to Wear!
Tennis Shoes, Sneakers (no flip -lops, sandals, or dress/work boots)
Comfortable, weather-appropriate clothing. During early Spring and late Fall, It's best to bring layers. Temps are often 25-30° cooler at jump altitude.
What to Bring!
Government-issued PHOTO I.D.
Insurance Information (or SSN)
What to Expect!
Plan to arrive AT your booking time and check in with Manifest. You'll need to fill out a wavier on site before your jump.
If you haven't already, you can inquire about and select your video/photo package and settle your payment.
Next comes the training. We'll show you a quick video (It's a CLASSIC, you'll love it!) then one of our instructors will brief you on the skydive covering:
Gear/equipment
Boarding the aircraft
Free fall body position
Canopy flight
Landing
As well as answer ANY questions you may have regarding the jump. This generally takes approx.. 30 minutes.
Following training, each jumper is paired up with their Tandem Instructor to gear up, and take to the sky.
As a first-time jumper, the rush is unlike anything you've experienced before. The combination of excitement, adrenaline with the stark realization that you are about to thrust yourself from an airplane miles above the earth creates memories that last a lifetime.
You can check out our FAQ, send us an email/message or give us a call if you have any questions.
                (918)396-7855 (during normal hours of operation)
                FB or IG messenger (anytime)
Want to Join The Rush?
We don't send too often - and when we do, it's usually to spread the word about Events and Sales!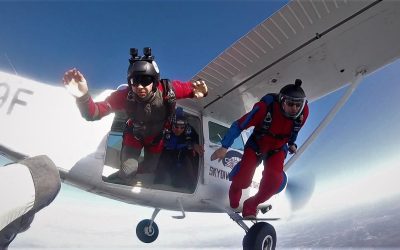 By: Matt Myers | Skydive Airtight You're ready to embark on the path to becoming a skydiver but you're not sure where to start. First off, CONGRATULATIONS!!!Welcome to one of the most elite and close-knit sporting communities in the world. Hopefully we can help to...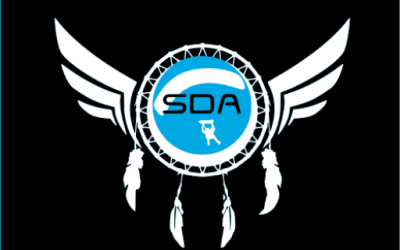 From 03/02/2022 - 03/20/2022 we will be discounting all of our Skydive packages! We will re-open our facility on March 2nd! -Skydive Airtight©