Events and Demonstration Jumps
Let Skydive Airtight's demo team liven up your next big event!
Demonstration Jumps ALWAYS Bring Big Crowds!
-Stadium/Sporting Events
-Visual Advertisements
-Political Rallies
-Memorial Services (Flag and Ash Dives)
-Engagements
-Bachelor/Bachelorette Parties
-Corporate Team Building
-Gender Reveals
-Aviation Shows
-Firework Displays
-Music Festivals
-Community Events
-City + Chamber Events
Interested in Demo Jumps or Booking Your Company Event?
Fill out the form below an we'll get back with you ASAP!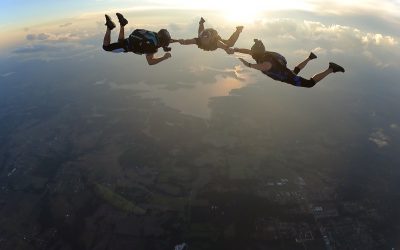 By: Matt Myers | Skydive Airtight Skydiving, BASE Jumping and Wing Suits. What are they and how can you start? "Skydiving" loosely describes any sport that is part freefall and parachuting but what are the differences between them all and how can I get started in the...