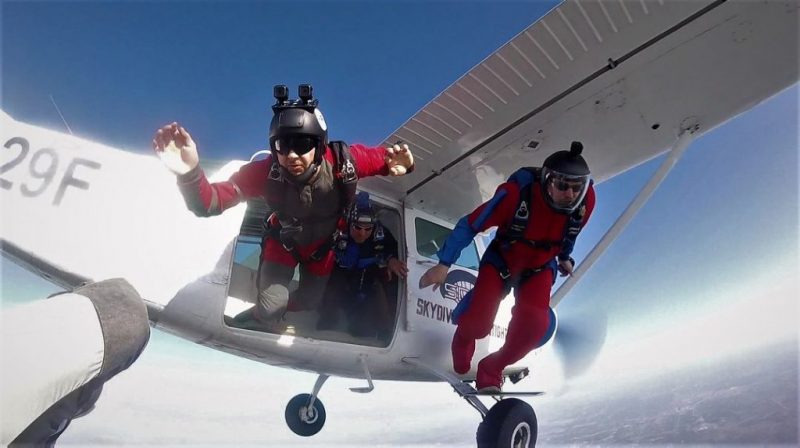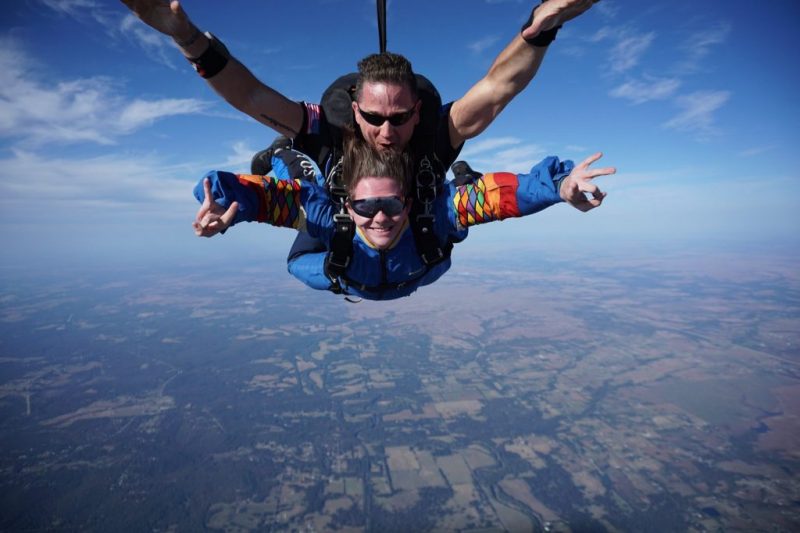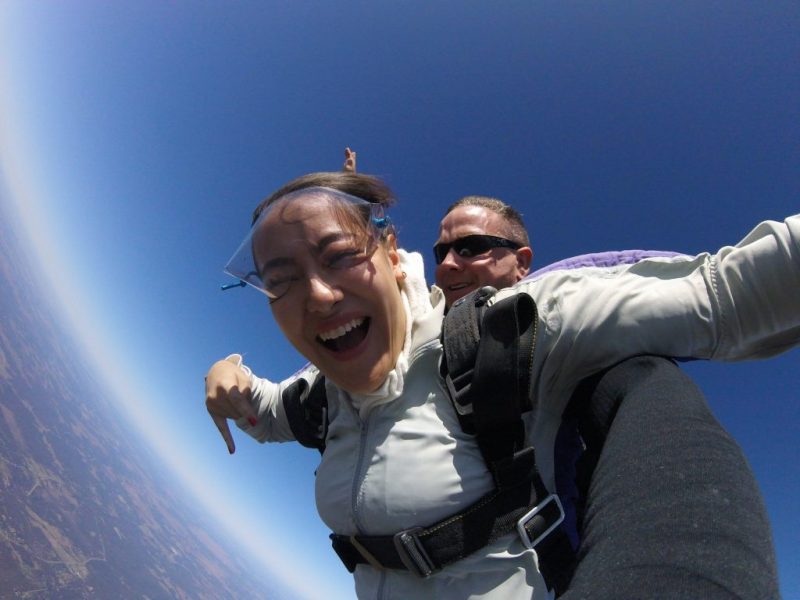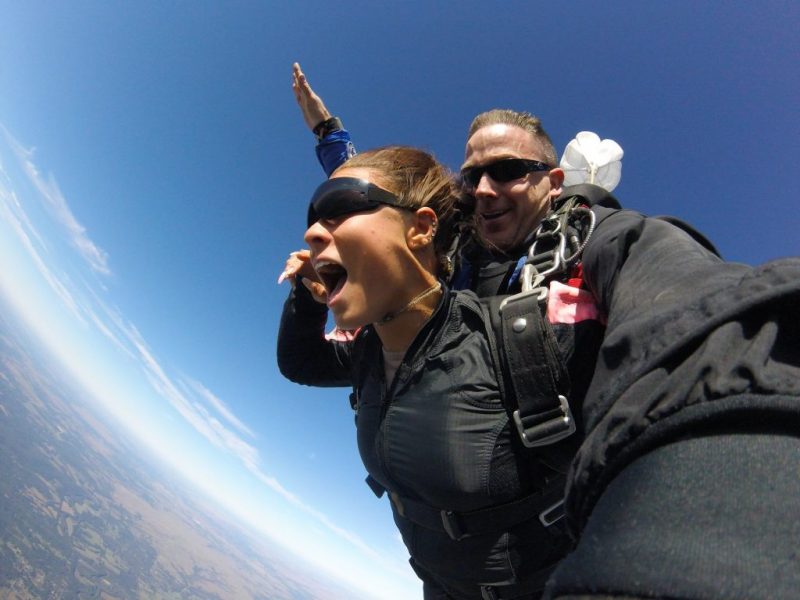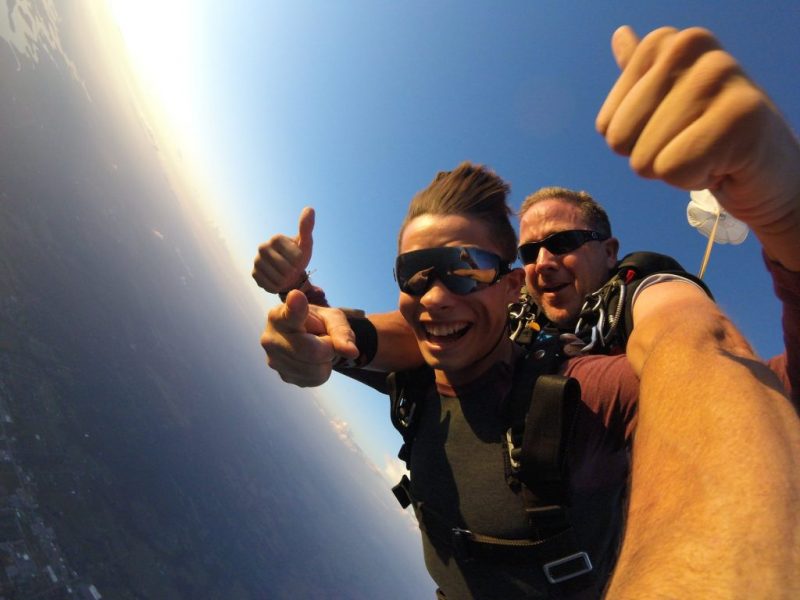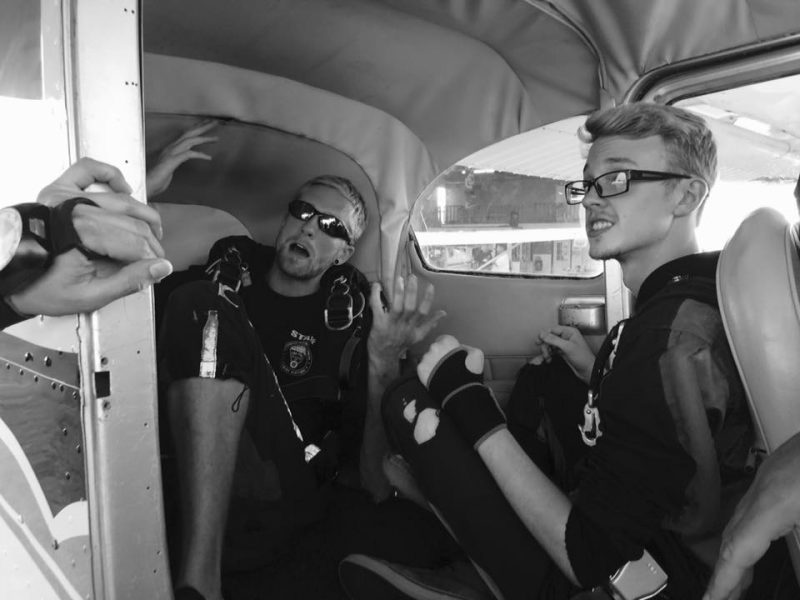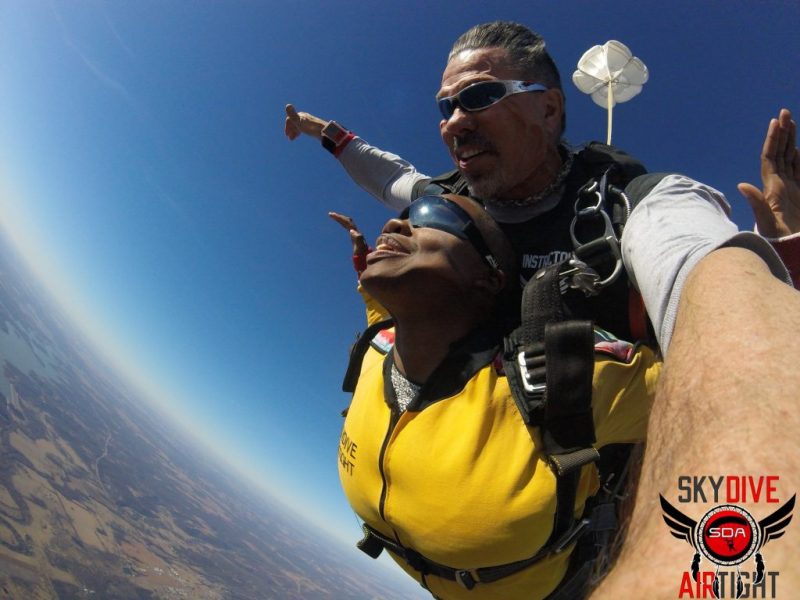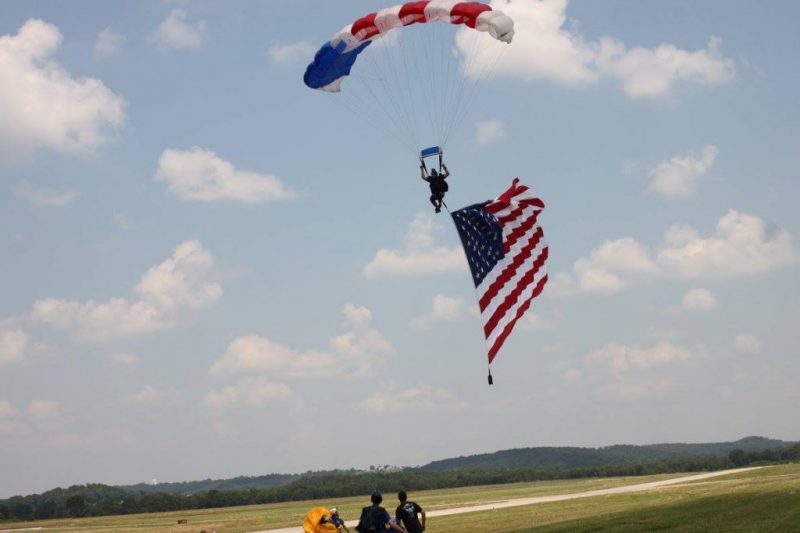 Skydive Airtight is a USPA Group Member skydiving facility and we are located 15 miles north of Tulsa, Oklahoma at the Skiatook Municipal Airport.
We offer three types of training for our first time jumpers. Tandem Skydiving (you are attached to a USPA/FAA rated instructor by harness). IAD Solo Skydiving (this is a solo skydive starting from 4,000 feet above ground level). Accelerated Freefall (AFF) with two AFF Instructors. AFF jumps are done from 10,000′-12,000′ each.
-We use only United States Parachute Association rated instructors for all student training.
-We use modern state of the art parachute equipment.
(Skydive Airtight is privately owned and has been in operation at the Skiatook Municipal Airport since it's beginning in 1999.)
Why Skydive Airtight?
The most scenic dropzone in Oklahoma! Just four miles east of beautiful Skiatook Lake.
Located 15 miles north of Tulsa, Oklahoma at the Skiatook Municipal Airport
We are the ONLY U.S.A. Parachute Association and FAA-Federal Aviation Administration Rated tandem dropzone in Oklahoma.
Our Safety Record is second to none.
Restrooms & Showers Onsite.
Indoor carpeted parachute packing area.
Air-Conditioned/Heated Classrooms and Lounge.
Cable Television & Free Wi-Fi Internet.
Often Dedicates a Second Cessna for Experienced Jumpers!
Only one mile from numerous restaurants & cafes.
We accept Visa, MasterCard, Discover, Debit Cards, PayPal, Checks or Cash.
We are the best in Oklahoma…PERIOD!